We need YOUR help!
It's been almost four years since we acquired the PinChurch property. When it was first picked up, it was completely gutted and left abandoned for 7 years after Hurricane Katrina filled it full of water. Mike liquidated his life savings to purchase and renovate the building, and along with the help of many club members, to finally put the place online and begin creating a unique social scene.
Since then we've produced tons of events in the space, from hosting the State Pinball Championships and dozens of other tournaments, to various classes to many live concerts and shows that we've broadcast live over the Internet for free for everybody to enjoy. We continue to cybercast our live shows for free for the community. As well as make videos available of the performances afterwards to help showcase artists, teachers and performers as well as entertain and educate the public.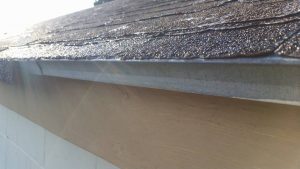 While the PinChurch is primarily funded through its dues-paying members, we work hard to give back to our community as well. We've participated in fundraising and benefit programs for Children's Hospital, Food Bank, New Orleans Museum of Art, Greater New Orleans Youth Orchestra and many other fine organizations.
One thing we have never been able to do that we've needed to do, is put a new roof on our building. The PinChurch is our principal headquarters and the location of our broadcast studio, and it has a roof that is falling apart and is probably more than 40 years old. Every storm that comes through rips more shingles off and we are desperate to replace it before this year's hurricane season kicks into gear.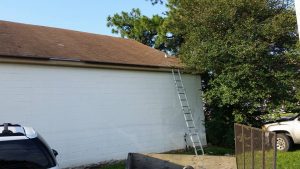 We are looking to raise approximately $6000 to help cover the costs. This is just the cost of materials! We have modest needs and our members will step up and actually do the roofing themselves… we just need some donations to help cover the cost of materials.
If you can help, it would be most appreciated. Any amount you can donate is welcome. Use the form below.
Click the DONATE button below to help – thanks so much!
Once the roof is done, which we hope to have before the end of July, we'd like to have a special party to celebrate all those who helped donate to make it a reality. We'll do what we can to repay everybody's generosity!

STATUS REPORT
As of 6/20/16, we are 8% of the way to our goal. We need to raise a bit less than $6000 to cover the material costs! Thanks for your help!!