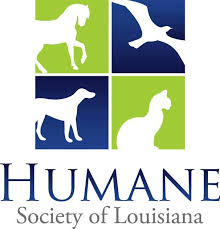 We've got an amazing show coming up, Tuesday, April 7th, 2020 (Show temporarily postponed) at 8pm, featuring the incomparable Michael O'Hara from the famous band, "The Sheiks". They'll do all your favorite classic songs as well as new favorites!
This is a special show to benefit the Humane Society of Louisiana – and will feature different segments showcasing what this amazing organization does for the local community. We're calling it our "Tail-A-Thon" – a fun event and variety show with great music for a great cause!


This event will be LIVE STREAMED for free at the following URL:

http://live.mystickrewe.com/


This is a very special, private venue, with many wonders and surprises.  Only a limited number of tickets will be available.  This will also be professionally filmed and recorded; no young children please.
Access to this special event is via RSVP/pre-order only.  Tickets can be purchased below.  There is a very limited quantity.  People who pre-register will receive an e-mail with details and directions to the venue.  This not a public space and no walk-ins will be permitted.  Thanks for your understanding and cooperation!  For any additional questions or concerns, e-mail events@mystickrewe.com.