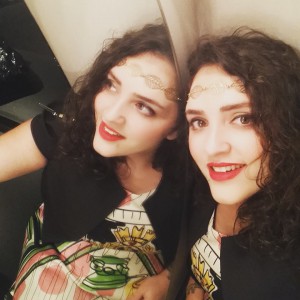 Australian singer-songwriter and social activist Shelley Segal will be in town to perform at the PinChurch Friday, Sept 25th.
Here's what you missed:
We are very excited to have Shelley back for this exclusive performance in the area. Shelley has one of the most amazing voices you'll hear and writes hauntingly beautiful lyrics that speak to all.
Don't miss it. A limited number of public tickets will go on sale a few weeks before the event. Contact us if you're definitely interested in attending. As with all our Live @ the PinChurch events, this will be a very special, very intimate gathering of super cool and interesting people among one of the world's most-unique spaces and out-of-this-world sound quality. We'll also be doing a multi-camera shoot and a live Internet broadcast.
This is a very special, private venue, with many wonders and surprises. Only a limited number of tickets will be available. This will also be professionally filmed and recorded; no young children please.
Access to this special event is via RSVP/pre-order only. Tickets can be purchased below. There is a very limited quantity. People who pre-register will receive an e-mail with details and directions to the venue. This not a public space and no walk-ins will be permitted. Thanks for your understanding and cooperation! For any additional questions or concerns, e-mail events@mystickrewe.com.
Date of Event: Friday, Sept 25th
Doors Open: 7pm
Concert starts: 8:30pm
Additional Details: BYOB, Pot Luck, There will be snacks, refreshments, etc., and we encourage you to contribute.