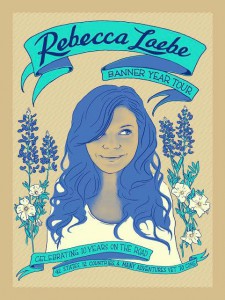 Rebecca Loebe is an American musician, singer-songwriter and guitarist currently living in Austin, Texas. She tours frequently in North America and has also performed in Japan and Holland. She is known for releasing independent albums as well as her performances on the NBC television show The Voice in April 2011. In 2013, Loebe was #9 on Alternate Root magazine's annual listing of the 30 best female singers in America. Home Page: http://www.rebeccaloebe.com/
Here's what you missed:
Facebook event page here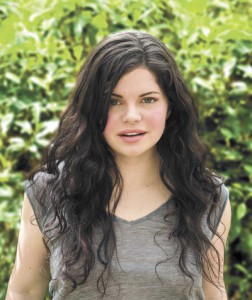 DATE: Wednesday, April 8th, 2015, doors open at 6:30pm, show starts at 8pm.
LOCATION: The "PinChurch" – non-public venue, access by invitation or pre-sale tickets
A LIMITED NUMBER OF TICKETS ARE AVAILABLE TO SEE THIS SHOW IN PERSON AND EXPERIENCE THE EXCLUSIVE PINCHURCH VENUE. Order Form is at the bottom of this page!
LIVE ONLINE: The event will be broadcast live online – link will be posted here and on the Facebook event page https://www.facebook.com/events/1595094814035974/
Rebecca on The Voice:

Here's a video I shot of Rebecca in Arkansas…

Another fun video she did:

This show will be broadcast live over the Internet – the link will be posted here the day of the show
This show is open to all Mystic Krewe members – a few public tickets will be available. Check back at this page for more info and details or inquire with a member of our group. Seating is very limited.
TICKETS
Use the form below to order tickets. There is a limited number of tickets available. This is a very special show in a private venue – in addition to Rebecca's performance we have a pot luck with food and snacks and an open bar (BYOB), and the PinChurch's amazing collection of vintage pinball and arcade games (Largest in the South) available for everybody to enjoy before and after the show. Our venue is not normally open to the public, so this is a special opportunity to visit if you pre-order tickets. You will be contacted via e-mail with details and the address of the venue, which is conveniently located in the Metairie/New Orleans area. Use the form below to pre-order and secure your place! Tickets are $20 per person while they last!