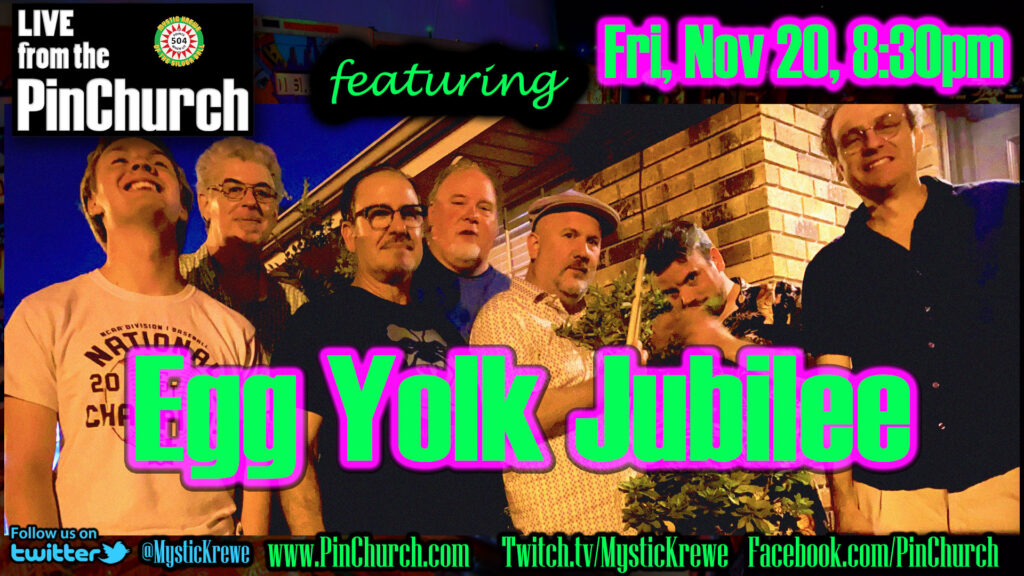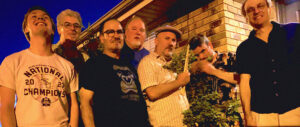 Egg Yolk Jubilee Rising up from the ashes of such New Orleans bands as Lump, Grassy Knoll and Sticka Bush,The Egg Yolk Jubilee Music Band formed in 1996. The members, natives of the New Orleans area and long time acquaintances from the halcyon days of high school, shared a burning desire to fry up a new style of New Orleans music that satisfied the members'™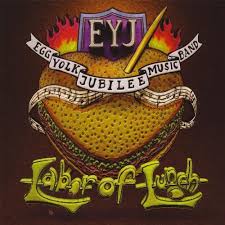 eclectic palates. After stumbling through many recipes,The Yolk created a delicious new menu of savory tunes, which have been served up for twenty-seven(!) years at every venue from the Acadian Brew House to the Zeitgeist Theatre. They have produced five classic album's, won the Big Easy and OffBeat Awards, played the New Orleans Jazz and Heritage Festival, the French Quarter Festival, South by Southwest Festival, the Ponderosa Stomp and many more. The Music of Egg Yolk Jubilee was featured on the hit HBO series Treme in Summer 2011. They have served as backing band to several legendary musical icons including, "The Emperor of the Universe" Ernie K-Doe, Al "Carnival Time" Johnson, Alex Chilton, Jello Biafra, Gibby Haynes and Howard Tate.
The Egg Yolk Jubilee is working on their sixth album with a semi-new line-up including the next generation, son-of-a-yolk, Cooper Belletto!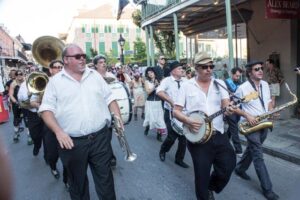 DATE: Friday, Oct 20, 2023, doors open at 7:00pm, show starts at 8:30pm.
LOCATION: The "PinChurch" – non-public venue, access by invitation or pre-sale tickets – after ordering a ticket, you will receive an e-mail prior to the event with details & directions.
This is a very special show in an otherwise private studio that is not open to the public, filled with wonders! Don't miss the opportunity!
A LIMITED NUMBER OF TICKETS ARE AVAILABLE TO SEE THIS SHOW IN PERSON AND EXPERIENCE THE EXCLUSIVE PINCHURCH VENUE. Order Form is at the bottom of this page!
This show may be broadcast live over the Internet
Be sure to subscribe to our youtube channel and turn notifications on.
LIVE ONLINE: The event will be broadcast live online at one or all of these locations:
https://youtube.com/c/pinchurch/live
https://facebook.com/pinchurch
This show is open to all Mystic Krewe members – a few public tickets will be available. Seating is very limited.
PRE-ORDER TICKETS HERE!
You will be contacted via e-mail with details and directions. Tickets are $20/pp – which includes access to the PinChurch arcade/studio, the show and much more! Our studio/venue is located in Metairie, not far from Clearview mall – easy to get to from just about anywhere in the New Orleans-metro area.
TICKETS SOLD OUT!

After purchasing a ticket, within a few days of the event, you will receive details & instructions on its location. This is a non-public venue. No walk-ups are allowed.