We are proud to announce the second event in our "Live at the PinChurch" series, featuring all the way from Los Angeles, CA, the amazingly-talented, Internet sensation, humorist, satirist and all-around killer-musician, Eric Schwartz!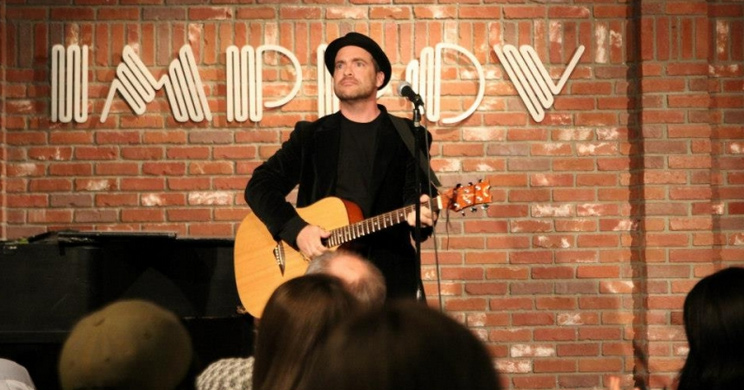 If you've been on the Internet, you've probably seen some of Eric's socially-conscious and occasionally irreverent music videos. He's an outspoken critic of various social policies including fundamentalist religion and the wingnutty politics. He also has a wide variety of hilarious songs covering everything from relationships to snack food spreads. He can unify even the most diverse audience with his amazing singing and songwriting that often celebrates the lunacy of the human condition that we all can relate to.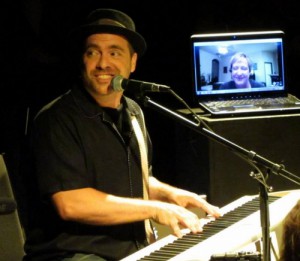 And when your stomach hurts from laughter, Eric can uplift you with a beautiful and heartfelt ballad that makes you ask, "Where the hell did this guy come from and why isn't he on American Idol?" We'll ask him that and see what he has to say!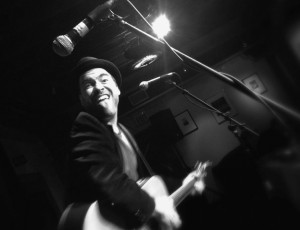 TWO SHOWS
Because Eric has so much material spanning so many different genres, we decided to put together two separate shows, one on Friday Sept 26th showcasing his more political/social material, and one the next night, Saturday Sept 27th showcasing Eric's more musical and jolly comedy material.
The events will be professionally recorded for our Live @ the PinChurch series, as well as streamed online. There is a VERY LIMITED number of tickets available for these private shows. If you are interested, contact one of the members of the Mystic Krewe or use this form.
Only a few spots are available!  And only if you pre-order so we can help cover Eric's expenses getting here.    There is a paypal link to order tickets if you contact us (mike@mystickrewe.com).   Those who order will be notified via e-mail with the location of the venue and details and will be "on the list".  No public walk-ups are available – this is a private show.
A SAMPLING OF ERIC'S MATERIAL
Musicianship – In addition to an amazing voice, Eric plays multiple instruments with a virtuosity rarely seen:
Humor – Eric has a special ability to turn amusing anecdotes into hilarious songs. Here are some examples:
Political and Social commentary – Eric calls attention to the often bizarre antics of various social and political groups in his own unique style.
Eric's parody of the aftermath of the Supreme Court's recent decision allowing corporations to spend money as "free speech" led to the song, "Senator Whoever."
Improvisation – This is where Eric will blow people away. When he combines his beautiful voice, musical ability and comedic timing with his improvisational skills, you're in for a treat. He plans to get the audience and internet chat room to help him write a song in real-time he will perform at the show. Here's an example of Eric doing a sponataneous protest at a recent convention that was picked by fundamentalists. Here he pleads with them to show him some evidence that their deity is real which has everyone but the protesters howling with laughter:
Viral Internet Videos – On more than one occasion Eric's material as "gone viral" on the Internet, often in response to various social issues, like his famous song, "Keep Your Jesus Off My Penis."