We are very pleased to offer an encore performance of one of our favorite recent musical acts, the amazing Sandra Love & The Reason!
Four residents of New Orleans, all from scattered backgrounds, get together to tell the stories of life in New Orleans through music.
Sandra Love & The Reason was formed in 2017 by Sandra Love, after touring for a year with another project, she was ready to make music of her own. Her powerful voice sings about the joys and heartaches of living in New Orleans. The band is comprised of Felipe Antonio on guitar, Max Valentino on Bass, Bob Danos on Drums and Sandra Love on Vocals.
Music is the Reason the band gets out of bed every day; it keeps them tuned to the key of life.
There are a very limited number of tickets available for this special show – see below for details!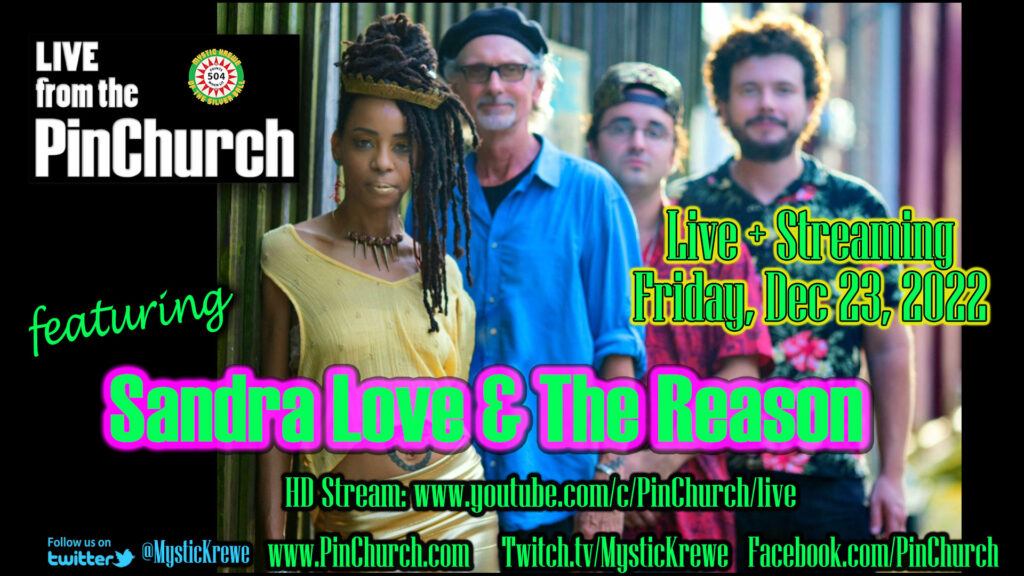 This is a very special, private venue, with many wonders and surprises. Only a limited number of tickets will be available. This will also be professionally filmed and recorded; no young children please.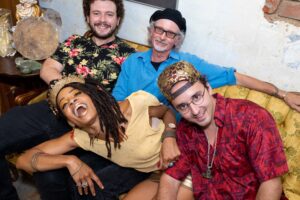 Access to this special event is via RSVP/pre-order only. Tickets can be purchased below. There is a very limited quantity. People who pre-register will receive an e-mail with details and directions to the venue. This not a public space and no walk-ins will be permitted. Thanks for your understanding and cooperation! For any additional questions or concerns, e-mail events@mystickrewe.com.
Date: Friday, 12/23/22, 8:30pm
Location: The PinChurch (details made available to those who pre-order tickets – not a public venue) – located in the New Orleans area.
See below to pre-order and see Alex in this very intimate and exciting venue!
This will also be livestreamed at: https://youtube.com/c/pinchurch/live and https://twitch.tv/mystickrewe
PRE-ORDER TICKETS HERE!