We at the Mystic Krewe would like to thank the amazing producers of NPR's "Out To Lunch" radio show, Grant Morris, Peter Ricchiuti and the whole gang for the wonderful time we had on their show.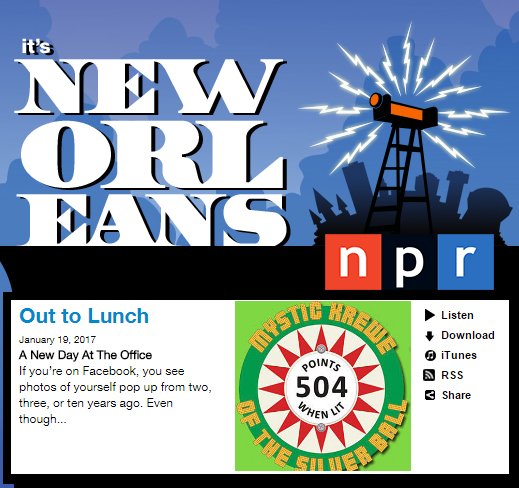 We've had a lot of interesting press coverage lately, as well as a variety of cool activities. Our eighth Live From the PinChurch show featuring Alexis & the Samurai was a great success.
We've recently held classes on a variety of topics from Beekeeping to CPR, with many more fun things to come!
In addition to our normal social activities, we have a number of business projects in development, including work on electronics, lighting, software, mobile applications and more.  We're also gearing up for the Louisiana State Pinball Championships in a few weeks.  We are also hosting a weekly pinball league at our public satellite location at 2315 St. Claude.   The Mystic Krewe Pinball Parlor – the area's largest array of pinball machines out in public for everyone to enjoy.
We are always looking for cool, creative, interesting people to join our special family!
For information on our group and how to join, visit the MK about page.