The Mystic Krewe was always supposed to be a small, intimate group of special friends who played and collaborated.  It's taken us a little more than two years to build an abandoned space into a special oasis, and we're now past the half-way point in terms of membership – we expect the second half of members to fill up quickly.   Once we hit our goal, our group will become more exclusive.  It's not so much about exclusion as it is about having a small, wonderful group of generous souls who understand what we're trying to do and look to the future.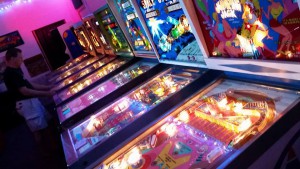 Are you interested in joining our special group?  Read our FAQ and find out more about us and whether you want to be part of building something special.
We expect this time next year we will have even more resources.  It's time us individual, good-hearted, creative people have a faction that represents our interests.  We don't need many, just a few good people to make our group strong and vibrant!  If this appeals to you, contact us!