We don't post much on our public web site about all the things that are routinely happening in the club, opting instead to keep much of the club's business private, but the Mystic Krewe has been very active in the past and will continue into the new year. If you're interested in finding out more, please visit or FAQ page.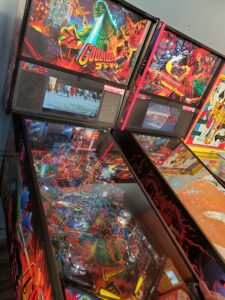 Our newest public location, the Mystic Krewe Pinball Parlor at the Broad Theater (636 N. Broad) features the largest collection of modern Stern games in great condition as well as many vintage games including Ms. Pac Man, Galaga and others. We've been operating regular competitive pinball leagues. We've even helped produce an award winning documentary film. Held numerous classes on a variety of things from CPR to Basic Electronics.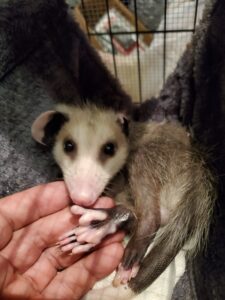 We've continued to host numerous concerts of various music styles from R&B and Blues to Jazz. We'll even be hosting some orchestral music in the future, and some large funk groups. (Be sure to subscribe to our YouTube channel to see the live shows. Regular poker tournaments, gaming nights, and more! We've been hosting themed wine tastings as well, and our membership consists of an amazing array of chefs who are likely to bring their creations to our social events to share with the club. We've even been rehabbing injured animals!
Recently we got a behind-the-scenes tour of an upcoming large arcade/gaming complex that's opening in the region. We also did a group trip to the Houston Arcade Expo. We're hosting a party on the Endymion parade route this year too!
Follow us on Instagram at https://instagram.com/mystickrewe
There's never been a better time to inquire about joining the Mystic Krewe! If you value empathy, learning and sharing and are looking to make new, high quality friends, this is the place, and now is the time!